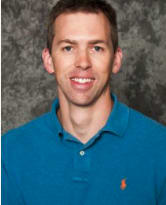 Dr. Matthew McReynolds
Dr. McReynolds grew up outside of Duncan, Oklahoma, in a rural community known as Empire. After graduation, he attended the University of Oklahoma and graduated in 1998 with his B.S. in Chemical Engineering. Shortly thereafter, he joined the Boeing Company as a Systems Engineer.
After working as an engineer for many years, he decided to change careers so that he could spend more time with his family. He decided to explore the field of dentistry and joined Ohio State University College of Dentistry in 2012. He and his family moved to Columbus, where he earned his DDS degree in 2016.
After returning to Oklahoma City, he dedicated his life to quality dental care and treatment. He loves to spend time with his family and golf. Fishing is another one of his favorite hobbies.