Get The Smile You're Looking For With Progressive Dental
There's more to your smile than just your teeth. At Progressive Dental, we've invested in additional options to keep your smile bright and rejuvenating as you want it. We offer a variety of dermal fillers to take away frown lines from your face to make sure that the only thing that people see when they look at you is your gorgeous smile.
To talk about options with our team, just fill out the short form on your screen.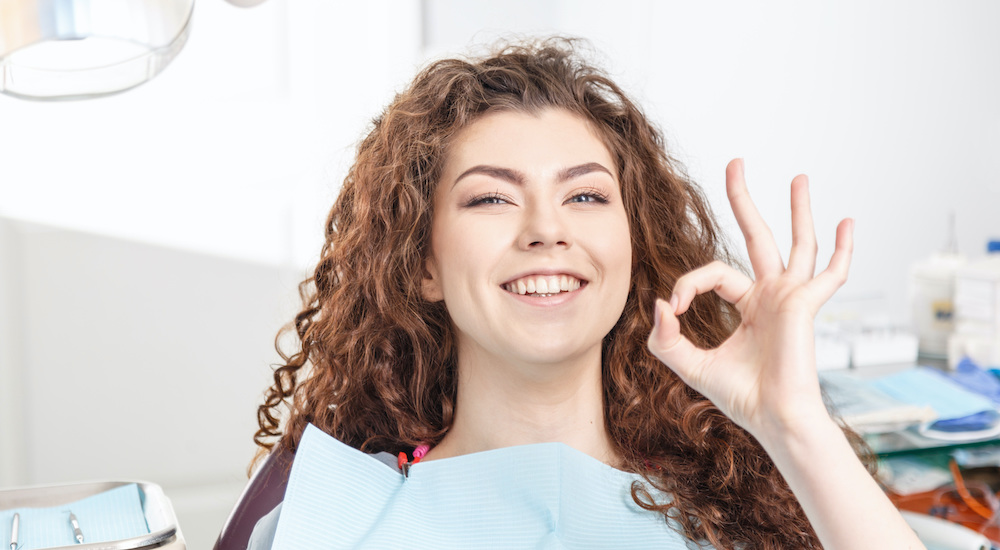 What Options Can Progressive Dental Offer?
Dermal Injections were once more difficult to find, took more time, and were priced out of most people's budgets. With today's accessibility, there's no reason that we can't offer our community of Oklahoma City the best options for quick and affordable choices.
Botox®
Botox® Cosmetic was the first FDA-approved treatment to provide a temporary improvement for moderate to severe frown lines, crow's feet, and forehead lines in adults. It's known for its predictable, subtle results that allow you to make your facial lines less noticeable with no impact on the rest of your appearance. These treatments can take as little as 10 minutes with very little downtime. Your results typically show within 1 to 7 days.
Xeomin®
Xeomin® is the alternative to an injection as it's actually a prescription medication that blocks the release of the chemical that causes frown lines. Acetylcholine is the chemical that causes your facial muscles to contract under the skin which results in frown lines. With Xeomin®, you can avoid any needles and prolong the perfect skin you know and love.
Belotero Balance®
Belotero Balance® is a hyaluronic acid injectable filler that integrates with your skin tissue to make up for lost collagen, elastin, and hyaluronic acid. This injection specifically treats moderate to severe lines and wrinkles typically around the lips.
Juvederm® Injectable Gel Fillers
We offer 5 different types of Juvederm® fillers based on what you're looking to improve upon. We have options for lip augmentation, age-related volume loss in the cheeks, correction for moderate to severe facial wrinkles and folds, and correction of perioral lines. Contact us to learn more about what Juvederm® options may be right for you.
Radiesse®
Radiesse® is a filler that is used to smooth facial wrinkles and folds. It works as a collagen stimulator to help your skin feel and look tight, taught, and youthful. Radiesse® helps boost your body's natural production of collagen in order to help alleviate these lines.
Alleviate Your Frown Lines and Smile More With Progressive Dental
Our team at Progressive Dental is dedicated to providing you with everything that you need to be proud of your smile in every way. Sometimes that means more than just your dental care! Come see us in Oklahoma City to have a consultation about our dermal injection services.
Or just fill out the short form on your screen to get in touch with our team today.