Get Your Perfect Smile With Dr. McReynolds' Expertise!
Our team at Progressive Dental is committed to providing the latest dental technology to provide more convenient, comprehensive, and high-quality dental care. Broken or missing teeth are more serious than just how they impact your smile. Left untreated, they can lead to diseases which would cause more pain and expenses. Don't wait to seek out help, contact our team in Oklahoma City to get the best care today.
If you have questions about same day crowns or bridges, give us a call or just fill out the form below and we'll contact you about your dental care!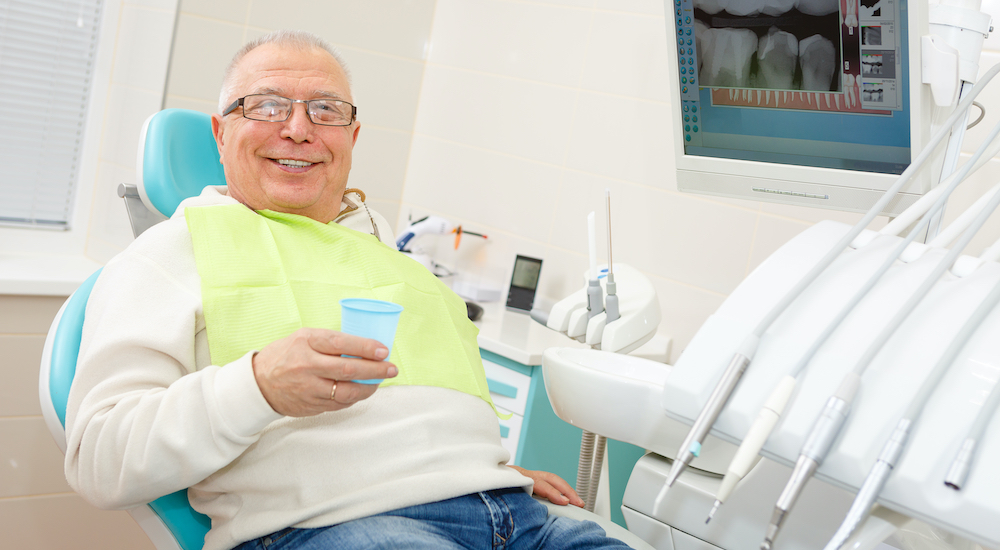 Get The Latest And Greatest With Progressive Dental
Crowns and Bridges are used to help strengthen weakened teeth as well as prevent any further decay. While a crown may be the only thing necessary to prevent any further damage to a single tooth, a bridge may be the option necessary if you need to replace a gap from one or more missing teeth. Bridges make use of crowns on either side of the gap to create a permanent replacement to a missing tooth. We have a variety of materials that we work with in order to provide you with an option that will match your natural teeth in shape and color. We have the ability to provide same day crowns, so you won't have to come for multiple visits to have a permanent solution!
Permanent and Removable Options Available
If you've lost a significant number of teeth for any reason, a set of false teeth may be an option that would work for you. Depending on how many teeth you want to replace, we can work out the right option for you. While we offer non-removable, fixed bridges for smaller sections, we can also offer full sets when necessary. We'll be with you from the very beginning to help you determine what option may be the best for you. We work with dental implants, partial dentures, and fixed bridges, so there's no question that we can help you get the smile of your dreams.
Strong And Beautiful Crowns Right Here In Oklahoma City!
Progressive Dental is proud to bring the latest technology to the Oklahoma City, Moore, and surrounding areas. If you need a dental crown or bridge, or another dentistry service, give us a call or fill out the short form below for us to reach out to you!