Get The High-Quality Dental Care You Deserve
Our goal at Progressive Dental is to help our patients achieve and maintain amazing dental health. Our General Dentistry options will ensure that you and your family have healthy, lasting smiles. We offer the Oklahoma City community everything from fluoride treatments to mouthguards and implants for children and adults, and we would be honored to become part of your family's oral care routine!
Call us today or simply fill out the short form below and we'll reach out to you about your personal dentistry needs!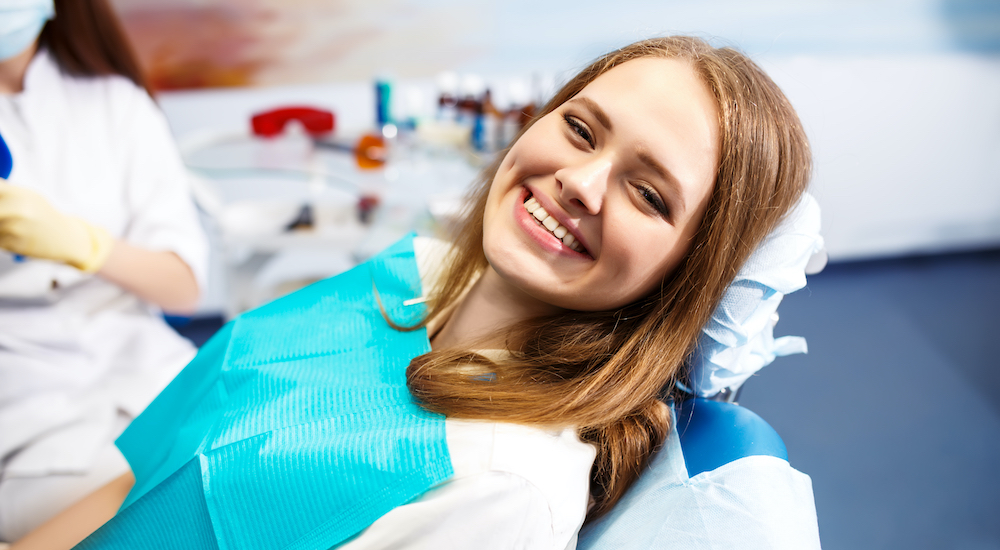 Love Your Dentist, Protect Your Teeth
Progressive Dental offers a diverse variety of options for building, protecting, and maintaining your oral health. We are proud to help our Oklahoma City community create lasting oral health and enjoy the confidence that comes with the perfect smile. From pediatric care to routine care for the whole family, our modern facility and knowledgeable staff can help you with all of your dentistry needs.
Pediatric Dentistry
Instilling a practice of good oral hygiene is important from day one. We welcome children of all ages, including infancy, for services ranging from regular cleanings to more in-depth preventative dental care. Set your child up for success with our experts at Progressive Dental.
Whitening
In addition to our routine exams and preventative care, we can also provide Whitening services for anyone who may want it. We get it! Coffee & wine are delicious, but they're just not great for keeping your pearly whites as pearly as you'd like them to be. We have in-office and at-home options based on your comfort and convenience.
Night Guards
For people of all ages, grinding your teeth may be a problem you face. Allowing this to go on can put strain on your teeth, gums, and jaw. We can provide custom-made mouthguards to relieve this stress. You'll be able to relax more when you sleep and get rid of those tension headaches in the morning. We're happy to sit down for a consultation to talk about your specific needs!
Experience Oklahoma City's Best General Dentistry Services Today!
Whether you're looking for a new dental office to care for you and your family, or you're in need of more serious dental care, our team at Progressive Dental is happy to offer you quality solutions at affordable prices. We've helped dozens of families across Oklahoma City enjoy brighter smiles and better oral health, and we can help you be proud of your smile again.
Call us or just fill out the short form below to get more information on how we can connect you with dental services that are right for you!